In a few short weeks, an alien invasion is coming to Starfinder—in the form of Alien Archive 2, our second book filled with intergalactic critters to populate your game, or to serve as your player characters!
As the book's release date approaches, we'll share more information about what you can expect to find in its pages. For instance, a number of Paizo staffers picked up their game-design pens to create some awesome playable races, and some of these illustrious authors will detail their inspirations in their own words. Further, we'll spill some data about other player-facing rules in this tome, including polymorph rules and the new pieces of gear detailed.
But for now, feast your eyes on some of creatures that you'll find in this book.
There's the squox—no, not a space fox, but a squirrel fox, as some Pact Worlders once dubbed it. The squox is a pet that, naturally, is associated with the carrier colloquially called a "squox pocket."
Then there's the glass serpent, the Gargantuan beast known for its natural invisibility. Aside from its ability to sneakily devour its prey, we're not sure why a glass serpent wouldn't want to be seen. Isn't it beautiful?
Finally, no new book of aliens would be complete without some more starship-sized monstrosities. There's the vermelith, which is capable of swallowing your entire party and their hard-earned ship in a single bite. Encountering this behemoth in the Drift might be a bad day indeed.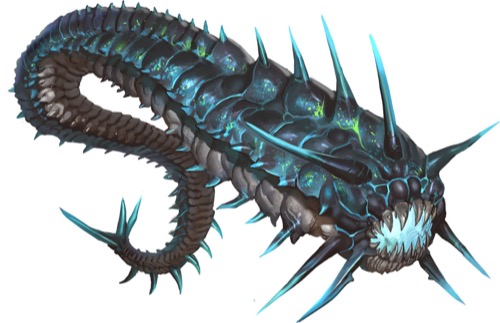 Watch this space for more Alien Archive 2 reveals, coming soon to a device near you!
Amanda Hamon Kunz
Managing Developer