Enhance your Starfinder experience with this invaluable game resource covering all aspects of the Starfinder rules! From totally revised fundamentals like core classes and starship combat to brand-new systems for expanding the way you play, this 192-page hardcover rules resource offers fresh ideas while still blending with the existing system. With Starfinder Enhanced at hand, you'll be ready for the countless challenges of infinite space!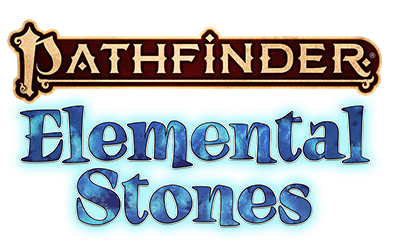 Harness the Power of the Elements! Take on the role of an elemental sovereign, shaping the very nature of reality in this fast-moving game of token placement and pattern matching for 2 to 4 players. With variable objectives and a game constantly in flux, you'll never play the same way twice. And with a quick playtime, there's always a chance for one more game...

A world of adventure awaits, but it needs you to be the hero of the story! Take on the role of a daring adventurer with Pathfinder Player Core. This tome contains everything you need to create a player character, outfitting them with mighty weapons and powerful spells, providing all the necessary tools to survive in a world filled with deadly monsters, nefarious villains, and fabulous treasures! The first page of your amazing adventure starts here!