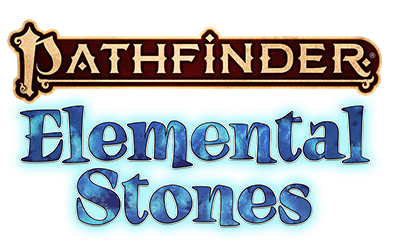 Harness the Power of the Elements! Take on the role of an elemental sovereign, shaping the very nature of reality in this fast-moving game of token placement and pattern matching for 2 to 4 players. With variable objectives and a game constantly in flux, you'll never play the same way twice. And with a quick playtime, there's always a chance for one more game...

Brave the Elements! Blaze like the sun! Crash like the waves! Rumble like a rockslide! Rage of Elements introduces the kineticist class, gifted with an amazing command over the elements. Explore the majestic Elemental Planes, including two new ones: the wondrous, decaying Plane of Metal and the vast, orderly forests of the Plane of Wood! Step through a portal to adventure and harness the primordial power of nature with Rage of Elements!

Every galactic adventurer needs a place to call home—even if only until their starship is fueled for the next journey. Explore 10 major port cities full of adventure and intrigue, from Drifter's End on Absalom Station to the chasm city of Precipice on distant Apostae or the theme park planet of Golarion World.