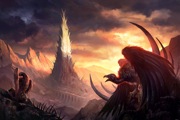 Journey into the Meraz
The sands of the Meraz Desert hide a long and storied history, one beset by ancient evils and warring factions. In Feast of Dust, the PCs start off in the trade town of Dimayen as it is plagued with an ancient curse. Citizens find themselves ravenously hungry, but can't seem to keep any food down and eventually starve or wander out into the desert. As the PCs get involved, they work with factions in the town, before setting out into the remote Meraz to track down the source of the town's problems—a cult of Trelmarixian inhabiting the Sunbleached Tower!
More Paizo Blog
.
---
Tags: Ertaç Altınöz Firat Solhan Pathfinder Modules Rogier van de Beek Tomasz Chistowski
---

Let (Im)mortal Combat Continue!
We've got the results in from Round 1, and we're ready to show off Round 2 of our Bestiary 5 previews—not to mention a chance for you to win a copy of Bestiary 5!
More Paizo Blog
.
---
Tags: Aleksey Bayura Ben Wootten Bestiary 5 Bryan Sola Brynn Metheney Community Contests Ertaç Altınöz Jose Parodi Joshua Meehan Pathfinder Roleplaying Game Subroto Bhaumik Tomasz Chistowski
---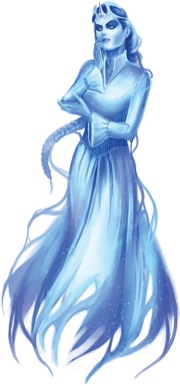 Salutations, Spring!
As "predicted" in our last product update blog, fall has arrived! In fact, as I'm typing this, I'm wearing my first oversized sweater of the season and looking at decidedly orange leaves against the grey and rain filled sky. This is certainly setting the mood for an excellent Halloween night this Saturday, and what better to set the scene than going over some the tricks and treats we've released and have to look forward to in the coming months?
More Paizo Blog
.
---
Tags: Ertaç Altınöz Pathfinder Adventure Card Game Pathfinder Adventure Path Pathfinder Campaign Setting Pathfinder Modules Pathfinder Player Companion Pathfinder Roleplaying Game Suzanne Helmigh
Sign in to start a discussion.
---