With PaizoCon just around the corner, the current focus of the team involves pulling the edges together on all the moving pieces. As many of our convention catalogs went live last weekend, I wanted to take a moment and give some updates.
PaizoCon: The event lottery is complete, and I'm working with Customer Service to resolve any issues with scheduling. We will be reaching out via email as needed to discuss our resolution options. We also received a few GM cancellations so we will be reaching out to GMs that were on the waitlist for coverage. If your plans changed and you wish to GM some games, please visit organizedplayfoundation.org/paizoorganizedplay and complete the questionnaire for PaizoCon.
Origins: Tickets are on sale for all games, including the Saturday evening premiere of Starfinder Society #2-00: Fate of the Scoured God. This multi-table interactive event wraps up the storylines from the prior 22 months and gets ready to pivot to our Year of a Thousand Bites. We are selling tickets to this event by Tier range, to make GM allocation easier, so be sure to grab double check which one you add to your cart!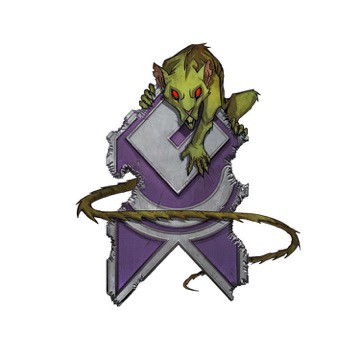 The Origins system has a few problems finding and displaying the events that run from 7 pm to midnight. The best way to find games is to look for the title of the scenario, such as "Daughters' Due" or "Herald's War." Then you can look through the schedule for the date/time you wish.
There are still tickets for many tables, including the PFS interactive finale running on Friday, Pathfinder Society #10-98: Siege of Gallowspire. We set these up for sale by Tier and by difficulty level—Soldier (slightly harder than usual) and Champion (hard mode). This year, I can pull ticket sale information, so we are using those numbers to adjust our table offerings. Unfortunately, ticket sales shifts may not resolve the schedule for everyone. If you can't get into a game you want, please come by on the day, and we will see what we can do on site. We desire to seat everyone that wants a game!
Gen Con: We submitted our schedule, and you should see them appear any day now! Tickets go on sale May 19 at gencon.com. Games for Gen Con run in 5-hour blocks from Thursday through Saturday 8:00 AM to 1:00 PM, 2:00 PM to 7:00 PM, 8:00 PM to 1:00 AM, and 2:00 AM to 7:00 AM. Sunday has one block starting at 9:00 AM. Each block includes a selection of Pathfinder Society, Starfinder Society, and Pathfinder Society (2nd edition) games. Pathfinder Adventure Card Society, Pathfinder Society Academy (to include Starfinder events) run in 2-hour blocks from 8:00 AM to 7:00 PM Thursday through Saturday and Sunday from 9:00 to 2:00 PM.
A few highlight events:
Thursday, 8:00 PM—a large scale seating of Pathfinder Society (2nd edition) #1-00: Origin of the Open Road
Friday, 8:00 PM—Starfinder Society #2-00: Fate of the Scoured God
Saturday 8:00 PM—Pathfinder Society #10-98: Siege of Gallowspire
As with Origins, we are selling tickets to PFS #10-98 by Tier and difficulty level, so check your tickets carefully. Especially with #10-98, where only 7th level pregens are available.
For those of you not traveling to any of the conventions listed above, both Starfinder Society #2-00: Fate of the Scoured God and Pathfinder Society #10-98: Siege of Gallowspire are available after August 4 for conventions running 3-concurrent tables. At this time, Starfinder Society #1-99: Scoured Stars Invasion and Pathfinder Society #10-00: Hao Jin Cataclysm become available for purchase.
If you missed it this morning, developer Linda Zayas-Palmer wrote about our plans for the Pathfinder Adventure Card Society. Check it out here: PACS Blog. Otherwise, tune in next Wednesday for more decisions regarding the evolution of the Pathfinder Society.
Until next time—Explore, Report, Cooperate!
Tonya Woldridge
Organized Play Manager