Concluding Season 9, Heralding Season 10
Every year, the number of scenarios released for Gen Con is huge, especially since it typically combines all the scenarios for July and August at once. This year's been an exception insomuch as the number of scenarios is positively immense with 15 different adventures across four different campaigns: 6 Pathfinder Society scenarios, 4 Starfinder Society scenarios, 3 Pathfinder Society Playtest scenarios, and 2 Pathfinder Adventure Card Guild adventures! It's so much that we're breaking our preview blogs into three different posts.
More Paizo Blog
.
---
Tags: Akim Kaliberda Benjamin Widdowson Hannah Boving Maja Djeke Marko Horvatin Organized Play Pathfinder Society Tom Ventre
---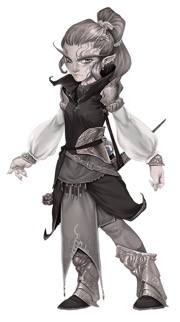 Unseasonably Warm?
If you haven't heard the stereotypes, Seattle has a rather dreary reputation for being constantly cloudy, rainy, chilly, and damp. That's only about 80% true; our summers (starting a little before PaizoCon) are quite beautiful and warm. However, it's around late February that I'm rather desperate for the feel direct sunlight and warmth. Apparently this month's scenarios got the memo, and both involve a swelteringly welcome break from the northern hemisphere's winter.
More Paizo Blog
.
---
Tags: Maja Djeke Organized Play Pathfinder Society Pathfinder Society Scenarios Sebastian Rodriguez
---