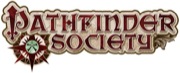 OPC Log—2 Arodus 4716
Hi everyone! Writing to you from the Sagamore Ballroom in the Indianapolis Convention Center. Flew in the night before last from the United Kingdom to start setting up for Gen Con, which kicks off this Thursday. Yesterday morning, the Sag was empty, with three lonely pallets of stuff shipped from Paizo home offices. At its busiest, there were 30ish people bustling around, hanging banners, moving tables, and getting the basics set up.
More Paizo Blog
.
---
Tags: Conventions Gen Con Gen Con 2016 Pathfinder Society Year of the Stolen Storm
---

OPC Log—4 Erastus 4716
Hello Pathfinders! I hope this blog finds you hale and hearty, having enjoyed a weekend of sun, and fun. Hopefully, the fun involved some roleplaying, particularly the next installment of the Seeker Arc, #7-26 All for Immortality, Part 2: All the God's Beyond. We are currently busy in the office wrapping up July's adventures, prepping for Gen Con, and generally surviving the chaos of the con season in full gear.
More Paizo Blog
.
---
Tags: Community Dion Harris Ekaterina Burmak Gen Con Gen Con 2016 Pathfinder Pawns Pathfinder Society Year of the Stolen Storm
---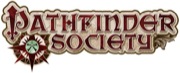 PaizoCon 2016 Pathfinder Society Announcements
PaizoCon 2016 has come to a close, but the Pathfinder Society team is gearing up for tons of new programs and material that we showed off at the Paizo Preview Banquet Saturday evening. Organized Play Coordinator Tonya Woldridge announced these to a packed ballroom, and today I'd like to share the news with you.
More Paizo Blog
.
---
Tags: Adventure Card Guild PaizoCon Pathfinder Society Pathfinder Society Academy Roberto Pitturru Season of the Goblin Season of the Mummy Year of the Stolen Storm
---