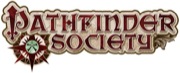 Introducing the Concordance Faction!
In Season 8 of the Pathfinder Society Roleplaying Guild, the Pathfinder Society set its sights far from Golarion. Pathfinders soared through the skies of the Plane of Air, swam through the endless oceans of the Plane of Water, embroiled themselves in genie politics on the Plane of Fire, and brought lost and forgotten secrets to light on the Plane of Earth. And while they were hopping through the planes, the Pathfinders ran headfirst into the plans of a group called the Concordance of Elements. The Concordance first came onstage as a fierce opponent to the Pathfinder Society, but ultimately became an ally. In the interests of keeping this blog low on spoilers, I'll just say: nothing like an angry demigod to help two groups set aside their differences. But what began as an alliance of desperation evolved into a genuine partnership.
More Paizo Blog
.
---
Tags: The Concordance of Elements Factions Organized Play Pathfinder Society Sebastian Rodriguez
---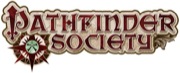 Mid-Season Faction Updates
Despite their intended role as a secondary feature, there's no doubt that factions have become a central component of Pathfinder Society Roleplaying Guild—so much so that we made them a key fixture of the overarching narrative in Season 9, the Year of Factions' Favor. This season's a time for us to explore these factions' ongoing stories, and as is true for any story, the characters grow, change, and sometimes disappear entirely. In the past, we've handled most of these changes at the beginning of a new season. Not so in Season 9. We've been working toward a mid-season update in our storyline for some time, and I'd like to share three major developments with you.
More Paizo Blog
.
---
Tags: The Concordance of Elements Factions Kenneth Camaro Liberty's Edge Pathfinder Society Scarab Sages
---