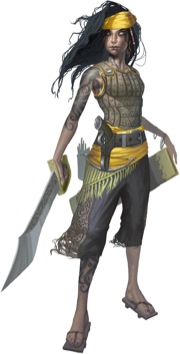 Six Sells
Six Sells Monday, March 12, 2012 ... Illustration by Yngvar AsplundOne of the largest benefits of working as developer on a shared-world campaign like Pathfinder Society Organized Play is having the ability to gather data about how the community uses our products and improve them based on that data. In addition to the extremely helpful Pathfinder Society messageboards, where Campaign Coordinator Mike Brock and I can interact directly with some of our most active and engaged GMs and players,...
More Paizo Blog
.
---
Tags: Pathfinder Society Yngvar Apslund
---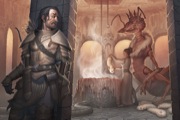 Stealth Playtest—Stealth
Stealth Playtest Tuesday, August 23, 2011 ... Illustration by Yngvar ApslundHere at Paizo, the design team has a host of challenges. Some of the greatest challenges come when dealing with the rules of our game that don't work as well as we would like. For a number of weeks we have been talking about the issues concerning the Stealth skill. Over the course of those conversations we have come up with many ideas to improve this skill and make its use both clearer and more playable. ... So, here...
More Paizo Blog
.
---
Tags: Design Tuesdays Pathfinder Roleplaying Game Playtest Stealth Yngvar Apslund
---