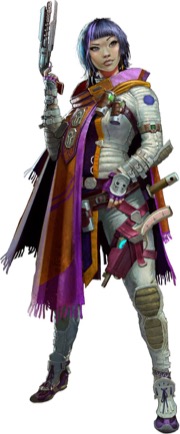 Meet the Iconics: Navasi
Born into a prominent family on Absalom Station, the envoy who calls herself Navasi spent much of her childhood avoiding her parents in their "sky-villa," as they called their sprawling, six-story home in the Nyori Palisades. Navasi's mother had designs on her canny-but-headstrong daughter inheriting the family's business. Her father had visions of a queenly young woman sitting in silk among the station's most prominent socialites.
More Paizo Blog
.
---
Tags: Envoys Iconics Meet the Iconics Navasi Remko Troost Starfinder
---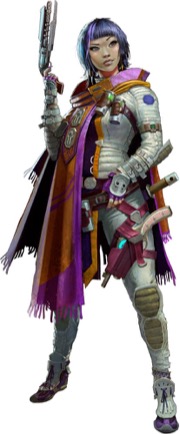 This is Not a Dream
The end of 2016 is proving to be an exciting and incredibly busy time around the office! The Starfinder team is chipping away at the process of filling the gaps in our grand science fantasy plans and working with our playtesters. More and more bits of truly stunning artwork are trickling in, and it's starting to feel like this is all really happening now! Yesterday Polygon released an exclusive article, and since I've taken over the blog for today, it's about time we show off some places and a new iconic character here. Meet Navasi, an iconic Envoy!
More Paizo Blog
.
---
Tags: Iconics Leon Tukker Navasi Remko Troost Sebastien Hue Starfinder
---