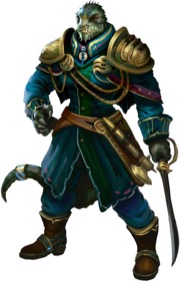 Class Preview: The Envoy
When the Starfinder Core Rulebook is released in August, some of the things players are sure to look at first are the classes—envoy, mechanic, mystic, operative, solarian, soldier, and technomancer. Along with the core races and character themes, these classes are a major part of defining a Starfinder player character.
More Paizo Blog
.
---
Tags: Envoys Miroslav Petrov Starfinder
---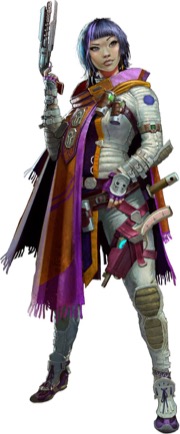 Meet the Iconics: Navasi
Born into a prominent family on Absalom Station, the envoy who calls herself Navasi spent much of her childhood avoiding her parents in their "sky-villa," as they called their sprawling, six-story home in the Nyori Palisades. Navasi's mother had designs on her canny-but-headstrong daughter inheriting the family's business. Her father had visions of a queenly young woman sitting in silk among the station's most prominent socialites.
More Paizo Blog
.
---
Tags: Envoys Iconics Meet the Iconics Navasi Remko Troost Starfinder
---