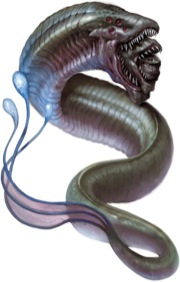 Mind Beasts Hunger for Your Dreams!
Gather close to learn a harrowing secret of the hidden world of Pathfinder Roleplaying Game development! One plan was to include occult monsters—psychic vampires, duergar, and advanced aboleths, among others—in the Pathfinder RPG Occult Adventures hardcover. During that book's development, however, we discovered that we wanted to explore more occult themes than would fit in a single book, and thus Pathfinder Campaign Setting: Occult Bestiary was born. Containing all the creatures originally intended for the pages of Occult Adventures as well as dozens more, Occult Bestiary provides GMs with nearly 50 new monsters with which to populate any occult-themed campaign, many of which use the new rules presented in Occult Adventures.
More Paizo Blog
.
---
Tags: Audrey Hotte Ben Wootten Jason Juta Kim Sokol Maichol Quinto Pathfinder Campaign Setting Yigit Koroglu
---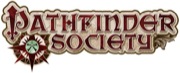 Unforgettable Villainy
There are many wonderful things about being a Game Master, but I think it's fair to say both that filling that role takes practice and that we can make some silly errors while learning. Thinking back to how I GMed before beginning Pathfinder Society Organized Play, I realize that many of the tricks I pulled on my players were downright cruel, such as heaving colonies of rust monsters at the fighter, swarming the bard with wererats until he was infected and under GM control, repeatedly giving one player an intelligent greatsword that would inevitably betray him, having a creature "adopt" the party wizard in a familiar-master bond just so I could kill the familiar and drain the character's Constitution score, and repeatedly tempting the characters to betray the other PCs for power and wealth. Yep, those were some really bad campaigns (yet everyone kept expecting me to be the GM), and I think it's telling that I can remember little of their overarching plotlines. What I can remember, though, are the villains.
More Paizo Blog
.
---
Tags: Dean Spencer Jason Juta Pathfinder Society
---