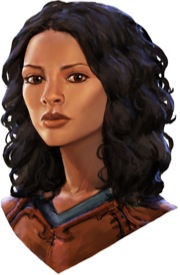 The Evergreen Desert
November's adventures fit two of the toughest kinds of scenario to write. The first is the load-bearing adventure, one whose contribution to the campaign's ongoing plotline is so central that it must work properly. The second is the Tier 1-2 evergreen scenario, which far and away sees the most play of any adventure during that season of Pathfinder Society Roleplaying Guild. I know that from replay alone, the latter needs to be especially clean, effective, and fun because so many people will see it—often again and again while taking characters from 1st to 2nd level. These needed some especially capable authors.
More Paizo Blog
.
---
Tags: John Derek Murphy Kim Sokol Pathfinder Society Pathfinder Society Scenarios
---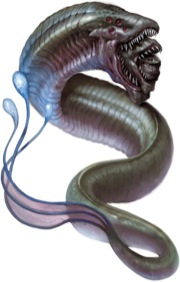 Mind Beasts Hunger for Your Dreams!
Gather close to learn a harrowing secret of the hidden world of Pathfinder Roleplaying Game development! One plan was to include occult monsters—psychic vampires, duergar, and advanced aboleths, among others—in the Pathfinder RPG Occult Adventures hardcover. During that book's development, however, we discovered that we wanted to explore more occult themes than would fit in a single book, and thus Pathfinder Campaign Setting: Occult Bestiary was born. Containing all the creatures originally intended for the pages of Occult Adventures as well as dozens more, Occult Bestiary provides GMs with nearly 50 new monsters with which to populate any occult-themed campaign, many of which use the new rules presented in Occult Adventures.
More Paizo Blog
.
---
Tags: Audrey Hotte Ben Wootten Jason Juta Kim Sokol Maichol Quinto Pathfinder Campaign Setting Yigit Koroglu
---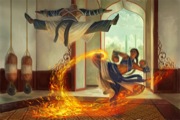 Who Doesn't Like A Little Conflict?
The release of Pathfinder Campaign Setting: Inner Sea Combat is approaching, and it's a book I'm particularly proud of. Since I've taken over the Pathfinder Campaign Setting line, we've released a number of books, but this one is perhaps the most jam-packed with amazing new rules and thematic elements of the lot. Just about every page has something on it that makes me want to run a new campaign or build a new character. If only I had the time to do so! But as a developer, I often game vicariously through the players and GMs who use the content I have a hand in delivering, and I can't wait to hear what fun you fine folks have with this one!
More Paizo Blog
.
---
Tags: Jason Rainville Kim Sokol Pathfinder Campaign Setting
---