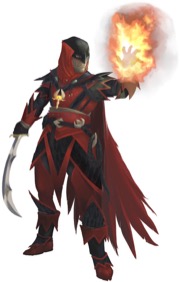 Spies Are All Around Me, Spies in Every Country
Spies and information brokers are a fact of life on Golarion, for nearly any large organization. Kingdoms need to know what other kingdoms are plotting, so as to best make their own plans, while at the same time keeping their own secrets hidden. Churches, schools, guilds, and merchants have their own need to control the flow of information leaking out of their inner chambers. Many groups have dedicated espionage branches, such as the Twilight Talons of Andoran, while others combine information gathering and enforcement, as with the Silent Shroud in Nidal. Smaller or less wealthy groups often must depend on independent spymasters, which may be as simple as buying information from the Church of Calistria to as complex as putting together bands of freelancers to acquire specific intelligence.
More Paizo Blog
.
---
Tags: Kiri Ostergaard Leonard Pathfinder Player Companion The Red Raven Reiko Tawny Fritz
---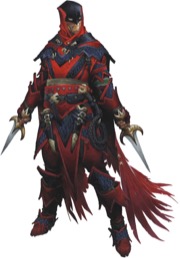 Meet the Iconics—The Red Raven
Ho there, stranger! If you're lookin' for shelter on a cold night like tonight, you could do a lot better than that cursed Ledinthorp estate you were prowling 'round. Come 'long. My daughters married and moved out ages ago—means we got a spare bed for a traveler who doesn't know how to stay out of trouble when there're Gray Gardeners keeping the peace.
More Paizo Blog
.
---
Tags: Meet the Iconics Pathfinder Roleplaying Game The Red Raven Vigilante Wayne Reynolds
---