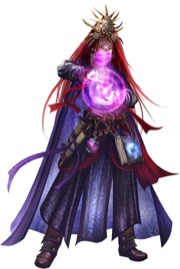 The Most Intriguing Classes
The new class in Ultimate Intrigue is the vigilante. An upstanding member of society by day and adventurer by night, the vigilante has two different identities which can even have different alignments. Unless someone discovers that the two identities are the same, divinations like scrying only work when the vigilante is in the form the diviner is trying to scry. Each vigilante chooses to be either a stalker, focusing on sneaking up on foes and punishing them before the foe notices the stalker is there, or the avenger, focusing on giving foes a more straightforward beatdown and gaining a full base attack bonus. The vigilante class is extremely modular, with a talent option at every level, switching off between social talents that give him an edge in social situations and other intrigue hijinks out of combat, and vigilante talents, which generally provide powerful combat options that he can use in either identity, though it might give him away if people see him using them in his social identity.
More Paizo Blog
.
---
Tags: Pathfinder Roleplaying Game Pathfinder RPG Tomasz Chistowski Ultimate Intrigue Vigilante
---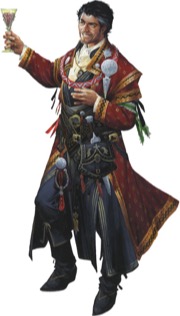 Meet the Iconics—Aric
Introducing Ultimate Intrigue's newest iconic character, Aric the vigilante. Be sure you also meet the Red Raven, his masked guise and alter ego.
More Paizo Blog
.
---
Tags: Aric Meet the Iconics Pathfinder Roleplaying Game Vigilante Wayne Reynolds
---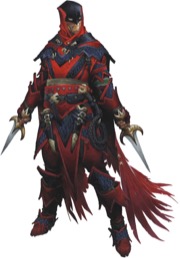 Meet the Iconics—The Red Raven
Ho there, stranger! If you're lookin' for shelter on a cold night like tonight, you could do a lot better than that cursed Ledinthorp estate you were prowling 'round. Come 'long. My daughters married and moved out ages ago—means we got a spare bed for a traveler who doesn't know how to stay out of trouble when there're Gray Gardeners keeping the peace.
More Paizo Blog
.
---
Tags: Meet the Iconics Pathfinder Roleplaying Game The Red Raven Vigilante Wayne Reynolds
---