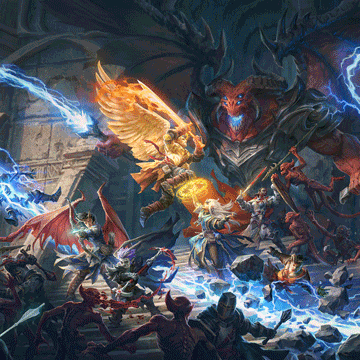 Pathfinder: Wrath of the Righteous Now On Kickstarter!
Our friends at Owlcat Games have launched the Kickstarter campaign for Pathfinder: Wrath of the Righteous, a spiritual sequel to their classic Pathfinder: Kingmaker isometric computer roleplaying game (CRPG). In celebration, they have shared a video showcasing an animated cutscene and pre-alpha gameplay footage. Based on our Pathfinder First Edition Wrath of the Righteous Adventure Path, the computer game is scheduled to arrive June 2021 for PC Windows via Steam and GOG. Details on the game's three new Mythic Paths, new classes, and a new race have also been revealed. Learn all about it on Kickstarter
More Paizo Blog
.
---
Tags: Computer Games Owlcat Games Pathfinder Video Games
---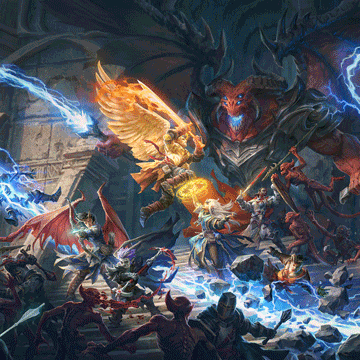 Owlcat Games Announces "Pathfinder: Wrath Of The Righteous" Computer RPG
Wednesday, December 4th, our friends at Owlcat Games began to unveil their newest classic isometric CRPG game Pathfinder: Wrath of the Righteous! Based on the adventure path of the same name, it will follow in the footsteps of Pathfinder: Kingmaker, the previous digital Pathfinder adaptation. The first key art image of the game has been released as a teaser of things to come for the title.
More Paizo Blog
.
---
Tags: Computer Games Owlcat Games Pathfinder Video Games
---