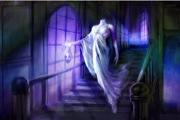 Night of the Pale
Night of the Pale Monday, December 19, 2011Night of the Pale is mentioned on page 249 of Pathfinder Campaign Setting: The Inner Sea World Guide. We are advised it is a night of morbid revelry, as people wait indoors for the ghosts of last year's dead to pass by their homes. ... Creative Director James Jacobs wrote the description below of the Night of the Pale and beneath that you'll find a special Pathfinder Society Chronicle sheet you can download and apply to a Pathfinder Society...
More Paizo Blog
.
---
Tags: Golarion John Gravato Pathfinder Campaign Setting Pathfinder Society
---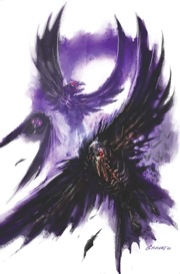 Golarion Day: Chopper's Revenge!
... Golarion Day: Chopper's Revenge! Thursday, January 13, 2010Last week, with the first installment of Golarion Day, I put out a call for everyone to start sending in ideas for future blog posts. Those requests are pouring in, but it's gonna take a few weeks for us to sort through them and match requests to the right content and all that. But keep the suggestions coming! ... This week, though, I thought I'd show off a bit of my office Sandpoint campaign. This game's one of the largest I've...
More Paizo Blog
.
---
Tags: Animals Demons Golarion Thursdays John Gravato Monsters Sandpoint Shadow Under Sandpoint Undead
---