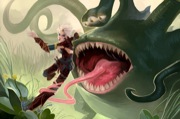 New Art!
New Art! Thursday, September 16, 2010Paizo sure has been hiring quite a few new people of late. I came on board as a Developer at the beginning of the month, and we just announced yesterday that Hyrum Savage will be joining the team as Marketing Manager. The third new hire of the fall is none other than Andrew Vallas, who started after Labor Day. As Graphic Designer he's been a lifesaver, taking some of the workload off Art Director Sarah Robinson as she puts the finishing touches on Save...
More Paizo Blog
.
---
Tags: Andrew Vallas Elves Florian Stitz Froghemoths Girallons Hyrum Savage Iconics Merisiel Monsters Paizo Pathfinder Adventure Path Paul Guzenko Rogues Serpent Folk Serpent's Skull Wallpapers
---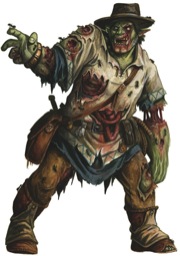 Why Do That Juju?
... Illustrations by Florian Stitz ... Illustration by Scott Purdy ... Why Do That Juju? Friday, September 3, 2010There's a line when it comes to what sort of material we put in our products. We try not to tread over the boundary of what might be offensive, provoking, or generally beyond what you might see in a PG-13 rated movie. But every now and then we test those limits—or abjectly bound past them. In Pathfinder Adventure Path #39, the ol' questionable content line gets a little...
More Paizo Blog
.
---
Tags: Florian Stitz Oracles Orcs Pathfinder Adventure Path Scott Purdy Serpent Folk Serpent's Skull Undead
---