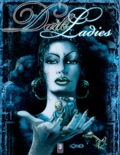 Our Price: $6.50
Add to Cart
Dark Ladies: RPG Villainesses (OGL) PDF
0one Games

Myth, legend, fiction and history are replete with colorful villainesses. In some cases, they just happen to be female. But more often, their gender is melded into their role as an antagonist, and the result is a unique dynamic. Villainesses are, by their very nature, different then villains. The...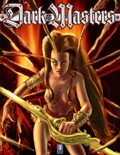 Our Price: $6.50
Add to Cart
Dark Masters (OGL) PDF
0one Games

The perils are great, the potential dangers unmistakable, and yet the allure is all too real. Devil worship, in fact and fiction, has been a part of our world since before any of the current practiced religions were even formed. From appeasing a vengeful nature demon with sacrifices to cloistered...