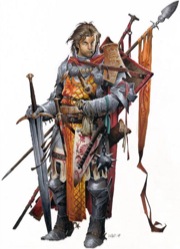 Iconic Love
Iconic Love Monday, February 14, 2011 For some of us, Valentine's Day is just another day. We go to work, come home, maybe hang out with our significant others a bit or send the kids off to the sitter for a rare night out. For other people, however, Valentine's Day carries more significance, and flat-out demands acknowledgement. They see it as an excuse to truly cut loose, to go all-out with the romance and treat it like a real holiday. ... And then, apparently, there's a third type of...
More Paizo Blog
.
---
Tags: Alahazra Alain Alchemists Amiri Animals Barbarians Bards Cavaliers Clerics Community Damiel Druids Dwarves Elves Ezren Fighters Gnomes Halflings Harsk Iconics Kevin Andrew Murphy Kyra Lem Lini Magi Meet the Iconics Merisiel Monks Oracles Paladins Pathfinder Tales Rangers Rogues Sajan Sarenrae Seelah Seltyiel Seoni Sorcerers Valeros Wayne Reynolds Web Fiction Wizards
---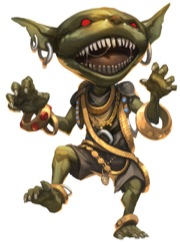 The GameMastery Guide: Mascots & Masterpieces!
... The GameMastery Guide: Mascots & Masterpieces! Thursday, May 6, 2010Aside from a metric ton of advice, new rules, charts, tools, and the like, one thing the GameMastery Guide has in spades is awesome new art! As you might have seen on the snippet from the credits page last week, a horde of fantastic artists contributed to this tome. We also did something a little unusual. Rather than illustrating every topic with our iconic heroes or scenes of battle or whatever have you, Andrew Hou...
More Paizo Blog
.
---
Tags: Andrew Hou Eva Widermann Ezren Florian Stitz GameMastery Goblins Iconics Monsters Pathfinder Roleplaying Game Sarenrae Wizards
---