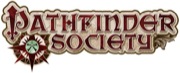 Fortune Favors the Bold
John and Thurston talked last week about our big specials and quests for Pathfinder Society and Starfinder Society, so if you haven't had a chance to check that out, take a look! I'm here to talk about this year's other brand-new Pathfinder Society RPG offerings to kick of the Year of Faction's Favor, starting with our August scenario lineup.
More Paizo Blog
.
---
Tags: Josef Kucera Organized Play Pathfinder Society Pathfinder Society Scenarios Year of Factions Favor
Sign in to start a discussion.
---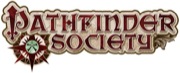 Exploring Factions' Favor
In the pursuit of ancient secrets and unclaimed treasures, the Pathfinder Society doesn't just make discoveries; it also makes enemies. A cast of the campaign's greatest villains has conspired to take their revenge against the Pathfinder, bringing war to the footstep of the great city Absalom and chaos to the Inner Sea region. For years, factions within the Society have championed their own agendas, fought for recognition, and accumulated resources. At last they have a chance to prove themselves—an experience that could leave these organizations changed forever in Season 9 of the Pathfinder Society Roleplaying Guild: the Year of Factions' Favor.
More Paizo Blog
.
---
Tags: Adventure Card Guild Giorgio Baroni Organized Play Pathfinder Society Year of Factions Favor
---