You'd Better Believe It!
Over the course of Pathfinder's over 10-year history, adventurers have trekked all over the globe, pulling back the veil on distant continents and lesser known cultures in the Inner Sea. As stories of these travels filtered back and spread across northern Garund and Avistan, tales of foreign gods came with them, piquing the interest of religious scholars. Now, with PathfinderCampaign Setting: Faiths of Golarion, we're offering up the details of some of these faiths, with a few hotly anticipated divinities and notes from their authors:
More Paizo Blog
.
---
Tags: Pathfinder Campaign Setting Sandra Posada Vicky Yarova Vlada Hladkova
---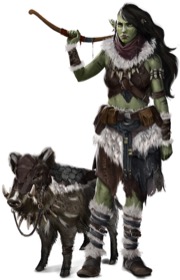 War, War Never Changes!
War, War Never Changes! Friday, February 24, 2017 Conflict rages across many portions of Golarion, but no two nations are defined and shaped by the war that rips through them quite like Molthune and Nirmathas. More than 8 decades of bitter unrest and violence inextricably links these two countries; imperialist Molthune seeks to bring rebellious Nirmathas back into its fold, while fiercely independent Nirmathas can't help but rabble-rouse even when peace seems at hand.Beyond these basic...
More Paizo Blog
.
---
Tags: Lewis Jones Pathfinder Campaign Setting Sandra Posada
---