We here at Paizo value collaboration, genuine interest in the advancement of gaming, and technical knowledge and skills, among many other qualities. Please join us in welcoming our new-hires and celebrating the advancement of some of the Paizo staff.
Art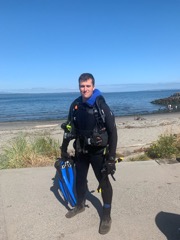 Kent Hamilton, Art Director
"Hi, I am Kent Hamilton, the new Art Director joining the creative team. I am also the first in-house artist, which means I'll be creating new characters and creatures for you all to enjoy. I am a Seattle boy and love the ocean. My time is now split helping create the look of the fantastical monsters in our games and scuba diving locally to see real-world monsters face-to-face. I am very excited to be here, fulfilling a long time dream. Cheers, all!"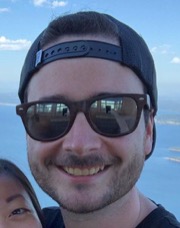 Tony Barnett, Production Artist
"Hi, everyone! I'm Tony, a production artist working with the art team! I've lived all around the country, but consider the Pacific Northwest home as it is where I grew up. Paizo is my first full-time job after graduating from college, and prior to that I had a year and a half of internships, two of which were in Los Angeles. When I'm not designing, you'll find me at any random coffee shop in the Seattle area, hiking, camping, shopping, and traveling! Happy to be a part of the team!"
Customer Service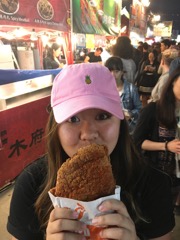 Joan Hong, Customer Service Representative
"As July drew to a close and we were sorting out when our new Customer Service Representative could come in for her first day of work at Paizo, I realized with dismay that her start date was going to fall on the first day of Gen Con and the launch of Pathfinder Second Edition—a day we anticipated would be one of the busiest days of the year for customer service. But I also knew that based on what I saw in her interview, if anyone could handle the challenge, it would be Joan!
"Joan comes to Paizo with a wealth of knowledge and skills from her experiences in the nonprofit sector, including her volunteer work as Co-Founder and Social Media Manager for Outdoor Asian. In the two months she's been a part of our customer service team, I've been impressed with the speed at which she's picked up Paizo's complex custom software and her ability to remain even-keeled and steadfast, even in the face of a service request backlog mounting into quadruple digits. As we get ready to gear up for PaizoCon 2020, I'm looking forward to seeing what her experience as an event planner will bring to the team.
"Joan joins Diego, Sam, and Virginia in one of the best customer service departments I've ever had the pleasure of being part of. Welcome to Paizo, Joan!"
—Sara Marie, Customer Service and Community Manager
"I have three great loves in my life: food, gaming and the outdoors. There's never a shortage of great food around here and I volunteer outdoors, so landing a position at Paizo was the perfect way to complete my trifecta!
Pathfinder's Shattered Star Adventure Path was my first TTRPG adventure back in college, so I am especially thrilled to be immersed in the action here. Already, I have learned so much and have had so many new and exciting opportunities open up for me. It has been such an absolute joy working with Virginia, Diego, Sam and Sara Marie in CS thus far, and I'm grateful to be part of such a fun, compassionate and incredibly talented work family."
—Joan Hong, Customer Service Representative
Design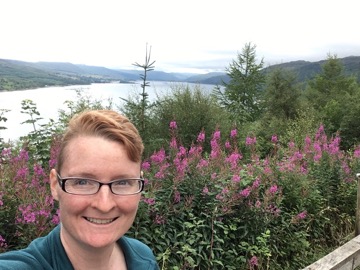 Lyz Liddell, Pathfinder Designer
"We are excited to announce that the design team, responsible for creating all of the rules for the Pathfinder RPG, has added a new member! Lyz Liddell has accepted a position on the team and has already moved in with the crew. Lyz played a pivotal role in the creation of the Pathfinder Second Edition Core Rulebook serving as both an editor and a developer, and we are thrilled to have her as a part of the team full time, helping us to create new and exciting rules for the game. Lyz has been working with Paizo for several years now, first as a freelance editor, then as a full-time member of the staff, and while she has already been introduced to all of you, we would like to give her a moment to talk about this new opportunity!"
—Jason Bulmahn, Director of Game Design
"What a strange road this has been! I came to RPGs as a player, and I came to Paizo as an editor. I love games and I love working with them, but it wasn't until I got the chance to work on Starfinder that I realized how much I love working with games as they're being built. It wasn't until the Pathfinder Playtest that I realized how much I have to offer during that process (I still have my sheaf of development notes!), and it wasn't until the production of Pathfinder Second Edition that I realized how much I love really digging into the rules of a game. I hadn't ever considered myself a designer—or even a potential designer—until this position opened up and my coworkers starting saying I should apply for it. That got my gears turning, and from there I realized how much I enjoy this aspect of my work and how good I can be at it.
"I'm very excited to be at the leading edge of the new edition of Pathfinder. I love how streamlined and elegant the game is at its core: it's fun for Pathfinder veterans and accessible to new gamers. I'm looking forward to expanding the core ruleset to make more options available—after all, that's a huge part of what makes Pathfinder the game it is! I'm also hopeful that I can help inspire others who never imagined themselves in a particular creative role to step up and go for it".
Lyz Liddell, Pathfinder Designer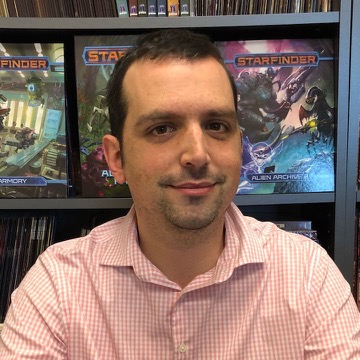 Joe Pasini, Starfinder Lead Designer
"With his keen mind for rules mechanics, his meticulous attention to detail, and his laser-like focus on helping organize and track every project he touches, Joe is absolutely perfect for Starfinder's Lead Designer role. In the weeks since he's been promoted into that position—and even before he officially got word—Joe has been firing on all cylinders to make the Starfinder RPG the absolute best that it can be, from looking at sticky rules questions to considering the major mechanical direction of the game to everything in between. The Starfinder team and all of its fans are much better for having Joe's careful and conscientious hand at the rules rudder, and I can't wait to see what great things he does next!"
—Amanda Hamon, Starfinder Managing Developer
"I counted recently: I've had 5 desks and 4 jobs in my 3 years at Paizo, working on 2 game systems with 1 goal: to help a bunch of amazing people make fantastic games that are for absolutely everyone. I've been lucky to have supportive managers (Judy Bauer, Amanda Hamon, and Adam Daigle), patient mentors (Jason Keeley and Owen K.C. Stephens), and many friends across the company. Now I couldn't be happier to be in a position to drive the design of the game I love in an impactful way, working alongside all its other producers and players."
—Joe Pasini, Starfinder Lead Designer
Development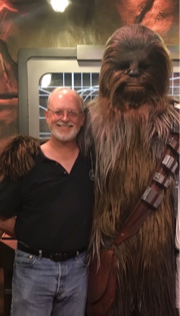 Jason "Jake" Tondro, Starfinder Developer
"Even before we officially had an opening on the Starfinder team for an Adventure Path developer, Jason—or Jake, as we call him at the office now!—showed an incredible passion for the game and made it clear that his goal was to sit in one of the Star Chamber's developer chairs. And from his very first day at Paizo, everything from Jake's love of editing Starfinder to his work to publish third-party Starfinder RPG products has always been energizing. What's more, that work gave him the demonstrated experience, skill, and insight to be ready for this hectic gig from day one. It's been so exciting to have Jake on our team, where his passion, enthusiasm, and positive attitude are a boon to us all. Welcome, Jake, and it's fantastic to have you on the team!"
—Amanda Hamon, Starfinder Managing Developer
"Here's a true story: When I was recruited onto the editing team, they asked me what product line I was most looking forward to working on. "Starfinder!" was my reply. The game had just come out, and I could get in on the ground floor. Soon after I moved to Seattle, I started a regular Starfinder campaign with old friends, which I used to test ideas I published through a third party press. Mentored by Chris Sims, who sat at the desk I sit at now, I wrote two Starfinder AP volumes, two Starfinder Society scenarios, and a bunch of back matter articles. What I'm trying to say is, when the chance came to join the Star Chamber, I was positioned.
"And I was on the job for one week when I was told to pitch my first Starfinder Adventure Path! What I came up with, my colleagues are calling "ambitious," "bold," and "so dope." Jason Keeley and Rob McCreary have helped me bang it into shape and I really think you are all going to love it."
—Jason "Jake" Tondro, Starfinder Developer
John Compton, Starfinder Senior Developer
"I have a secret: Before he joined us, I'd been strategizing to pull John onto the Starfinder team for quite some time. As one of the world's foremost experts on tabletop adventures and one of Paizo's most veteran developers, John has an incredible amount to offer the Star Chamber (you can thank former Starfinder Design Lead Owen K.C. Stephens for that moniker!). Finally, in August, the science-fantasy stars aligned, and John accepted a promotion to Starfinder Senior Developer. Now, every day he demonstrates the incredible value to Starfinder of his general sensibilities for what's cool, his rules and adventure expertise, his Organized Play background, and his general professionalism. The Starfinder team is much better for it all, and we're so happy to have you on the team, John!"
—Amanda Hamon, Starfinder Managing Developer
Editing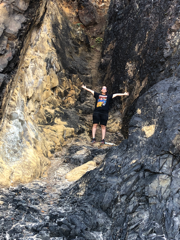 Avi Kool, Editor
"Avi is not a new face at Paizo—they provided invaluable assistance during the wild ride that was editing the Second Edition launch products. Their skill at both technical and conscientious editing and their dauntless enthusiasm in the face of ambitious deadlines, snowstorms, and long indexes won us over, so I was waiting for a chance to bring them onboard full time. When Jake's move to the Starfinder team created an opening, the time was right! Avi is a boon to the editing team, and we're all excited to have them back!"
—Judy Bauer, Managing Editor
Online Store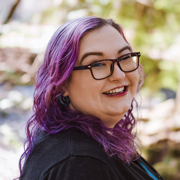 Katina Davis, Webstore Coordinator
"Katina's love and excitement for games combined with her attention to detail has made her the perfect fit for Webstore Coordinator. After working with her for all these years in our beloved Customer Service department, I knew she had the temperament, patience, and the smarts to excel in the job. And I was right, cuz she's crushing it! I can't wait to see how her involvement helps shape the store side of paizo.com over the next several years."
—Jeff Alvarez, Chief Operations Officer
Organized Play
Tonya Woldridge, Organized Play Manager, previously announced changes to her team here.