The Swarm is here.
Without warning, they arrived in our system, broke through our orbital defenses, and streamed out of the sky in untold numbers. They landed near the massive freshwater lake known as the Stone Sea, and our closest fighting force, the 5th Battalion attempted to hold them off. The 5th Battalion suffered great losses, possibly the largest number of deaths in a single military action in all of our history. However, the sacrifices of those brave souls allowed us to mobilize the rest of our troops for a defense of the entire planet.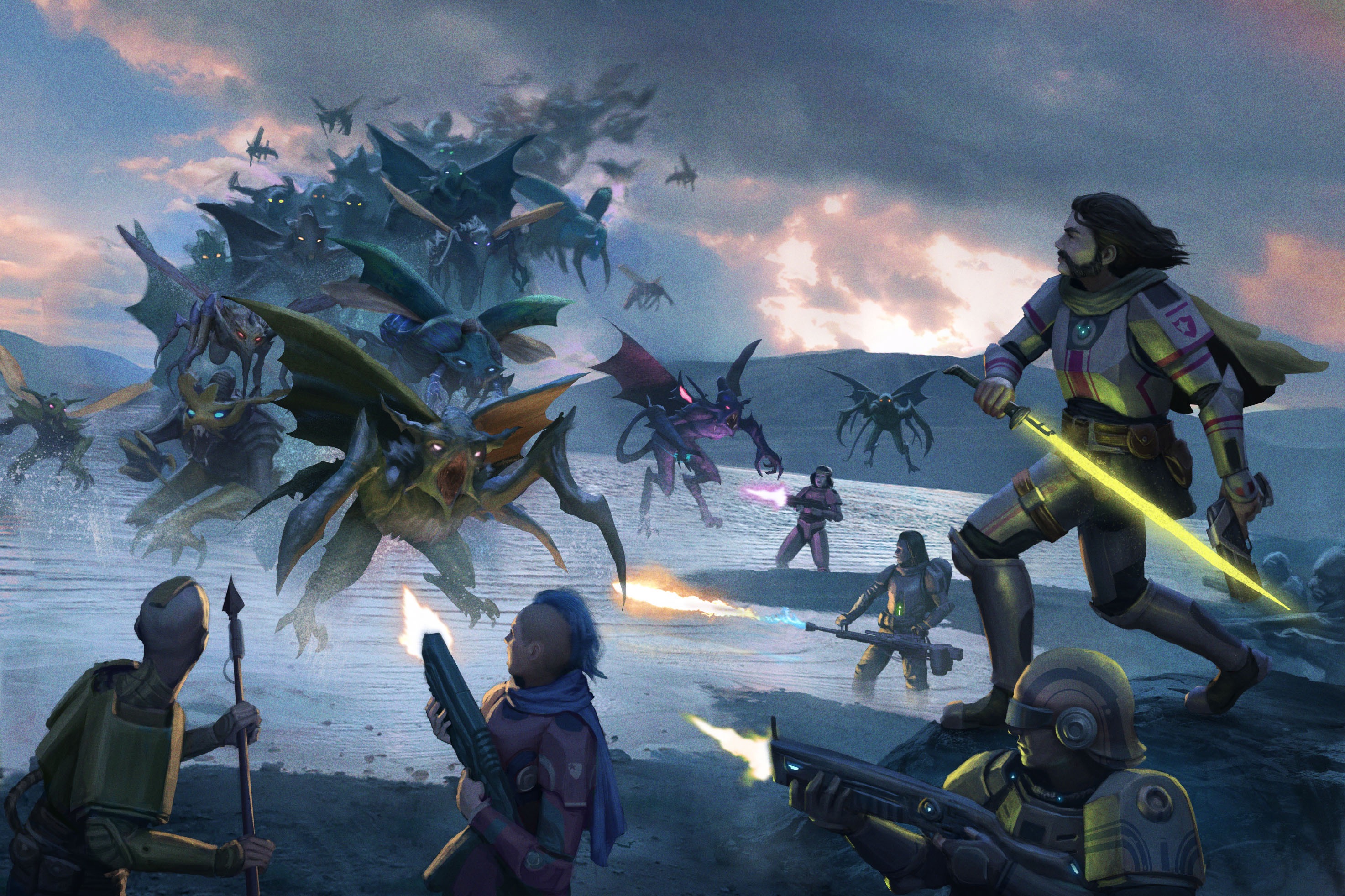 "Battling the Swarm" illustrated by Nathan James
Now, the Swarm continues to make advances across our world, and we are fighting to hold on to every inch. The Suskillon Defense Force needs every sentient from the bustling metropolis of Brinnoa to the farms of the Sahtor Region to chip in and do their part, especially if they are able and willing to pick up a weapon and fight! Enlist at your nearest SDF recruitment center today to help replenish the depleted ranks of the 5th Battalion or else the Swarm will surely overrun our home planet.
When you join up, you'll receive a brief but rigorous training course, ensuring that you are familiar with your issued weapon and armor and can work within a squad. You will also receive your IDENT, a miniaturized computer embedded in an SDF insignia that holds your vital records and health information, useful for identifying you should the worst happen. Finally, you will be given access to the wide array of items available in the SDF armory, including pressure-sensitive gel pads for your feet that help to ease the pain of long marches. Other innovations are more recent and are directly related to our fight against the Swarm. The so-called pulse ray, when used properly, can temporarily scramble the minds of those creatures with telepathy, such as used in the Swarm hive mind!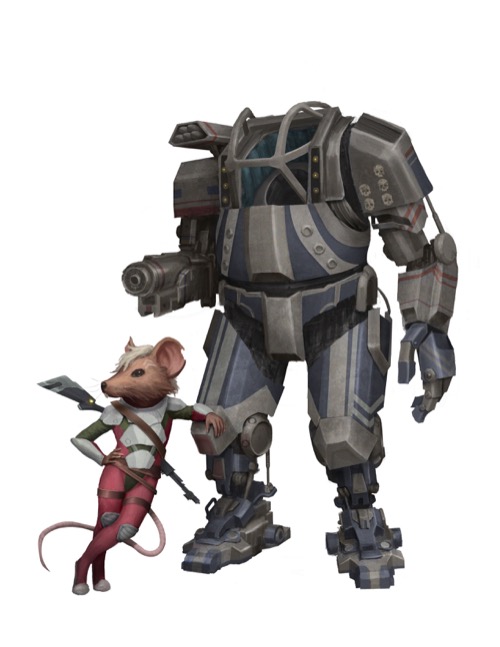 "Career Trooper" illustrated by Nathan James
You'll need every advantage you can get when you find yourself face-to-ugly-mandibled-face with the dozens of types of Swarm creatures that have invaded our world. While Swarm dredgers are small, they can burrow and are known to tunnel under our fortifications to attack unsuspecting soldiers. Swarm vorphomas can fling envenomed barbs from their skinny arms and can mentally sow fear and confusion within our ranks. Swarm convecytes can actually carrying other Swarm creatures under their protective plates, making them effective living transports, and to make matter worse, explode in a burst of acid when killed. Many more Swarm creatures have been encountered in the fields of battle, and scientists speculate there are even more out there, waiting to descend and devour.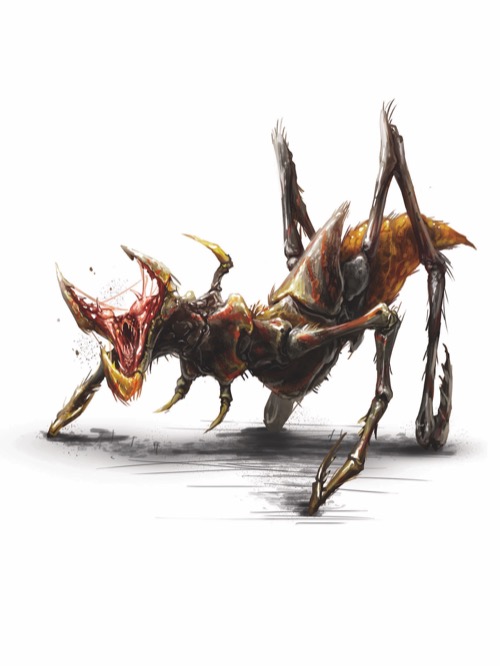 "Swarm Dredger" illustrated by Mark Molnar
Do you have what it takes to stand against the overwhelming forces of an enemy that can't be reasoned with? Will you answer the call of duty and enlist in the Suskillon Defense Force today? Are you ready to face the Attack of the Swarm?
Jason Keeley
Developer