This years Gen Con cosplay turnout was the best we've seen yet, and its my great pleasure to announce this years contest winners!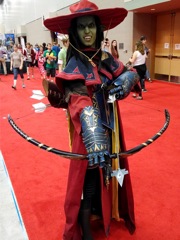 Carly took a 5-foot step into first place with her iteration of Imrijka, truly bringing the half-orc heroine to life with her steadfast dedication to details.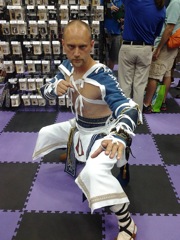 Dustin's representation of Sajan received a flurry of commendations, earning him a solid second place in this years votes.
Thanks to everyone who swung by the booth to participate this year, your hard work is always one of the highlights my coworkers talk about when they get back from the convention. We hope to see you all next PaizoCon or Gen Con!
Erik Keith
Software Test Engineer