Paizo's Community Use Policy is a great tool for members of the community to use to share their passion for the Pathfinder Roleplaying Game and the Pathfinder campaign setting. Whether such projects take the form of fan fiction, a wiki cataloguing the continuity and canon of the setting, or a series of handouts or posters to advertise a local convention or game day, the CUP allows for non-commercial use of Paizo's intellectual property, including some pieces of art. Many of these art resources can be found in the Community Use Package here on paizo.com, but also on this very blog.
With the launch of the Wrath of the Righteous Adventure Path, we thought it would be helpful to the community to release some images of demons into the Community Use Package via the blog so that folks can use them legally to promote the adventure path and the Pathfinder Society's Year of the Demon metaplot. So take these images and use them in your Pathfinder community project. We can't wait to see what the creative minds who read this blog can come up with!
Click here For more information on the terms of the Community Use Policy and a registry of existing Community Use projects.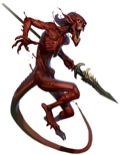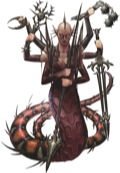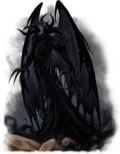 Illustrations by Eric Belisle, Eva Widermann, Andrew Hou, Tyler Walpole and Ben Wootten (
Pathfinder Pawns: Bestiary Box, Pathfinder Campaign Setting: Inner Sea World Guide, Pathfinder Roleplaying Game: Bestiary
, and
Pathfinder Campaign Setting: Lords of Chaos
)
Mark Moreland
Developer