This week I'm pleased to announce the latest release in the Pathfinder Battles line of prepainted plastic fantasy gaming figures: the Undead Horde Builder Series! Our first Builder Series release, We Be Goblins, just came out this week, and has been receiving positive reviews both online and here at the Origins Game Fair, where I'm writing today's blog. In September, we plan to follow up this week's set with a new release packed with 12 sculpts of classic undead creatures, including four all-new sculpts and new paintjobs for popular undead figures from previous sets.
Undead Horde figures come one to a pack, in both common and rare varieties. Gamers who pick up a full "gravity feed" display box of 24 figures should receive a complete set (although with all randomly packed product, collation is not guaranteed). A full display should include one each of the six rare figures and three each of the six common figures. Each single-figure pack has a retail price of $2.99.
This week I'd like to preview half of the figures in the set. Next week I'll show off the other half, and then we'll get back to our regularly scheduled reveals of August's 55-figure Skull & Shackles set.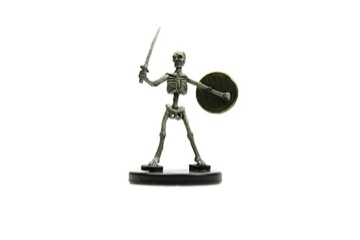 Up first we have the Skeleton, an old friend from our very first release, Heroes & Monsters. This figure's all-new paint scheme presents a more bleached, older skeleton. When our partners at WizKids brought this figure to our office a couple of weeks ago, all of us agreed that the new paint scheme is an improvement on the original. And since all of us liked the original Skeleton, that's really saying something. The Skeleton is a common figure.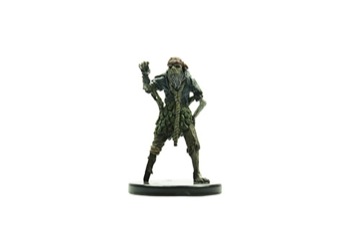 Here we have a brand new sculpt of a classic undead horror—the Wight! Drawn from the creature's illustration in the Pathfinder RPG Bestiary, this Wight has a bit of nautical flair, making him a good match for several of the figures in the Skull & Shackles set. The Wight is a common figure.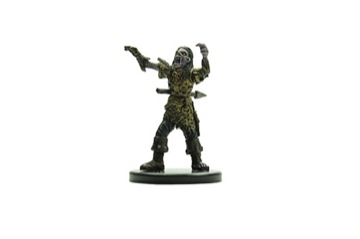 Here's another amazing new sculpt culled straight from the pages of the Pathfinder RPG Bestiary. Many of you probably remember our original Zombie from Heroes & Monsters. That figure already got a repaint in the Champions of Evil Encounter Pack, so I didn't think it was appropriate to include that sculpt in this new set. But come on, the set is called Undead Horde! It's got to have a zombie! Anyway, I figure most GMs need as many interesting Zombie sculpts as possible, and with arrows and spears sticking through this one, I thought it made for a perfect fit. The Zombie is a common figure.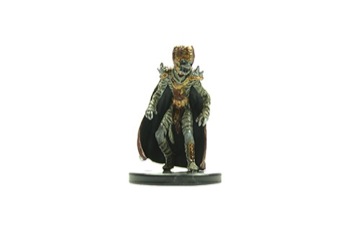 Here we have the Mummy Lord, an alternative paint scheme of the Mummy Cleric from the Shattered Star set. We've given him a red cloak and tabard, and we think he looks just as menacing as ever—and perhaps more so! The Mummy Lord is a rare figure.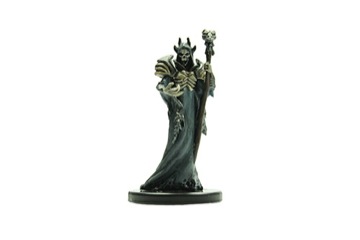 The Lich was always one of my favorite figures in the Heroes & Monsters set. He looks like a serious badass, especially with his new Undead Horde paint scheme. The new version turns up the contrast to a chilling effect. This was another one that everyone in the room when it came in agreed was an improvement on an already awesome original. The Lich is a rare figure.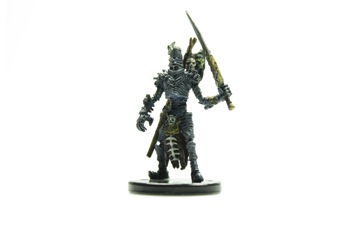 Last up this week we've got another rare figure, perhaps the coolest in the whole set. I give you the Grave Knight, star of the Pathfinder RPG Bestiary 3 cover and one of the most popular monsters in the entire book. WizKids' sculptors did a great job combining details from the cover painting and interior illustration to bring us an imposing figure in a suit of haunted full plate armor. This figure is sure to inspire a ton of horrible ideas about how you can use it to scare the pants off of your player characters. I know I can't wait to drop it on mine!
All figures in the Undead Horde Builder Series set are Medium.
I suspect you are going to love them. I do.
At this point it's probably not surprising to hear that we are already plotting with WizKids to develop the NEXT Builder Series release. I can't tell you what it is yet, but I can tell you that we have big expectations for this product format. It's a great way to add some cool new figures while offering a chance to build up large groups of key monsters at a reasonable per-figure price. I'd love to hear what sorts of Builder Series releases YOU would like to see in the comments to this post.
Set up an ongoing Pathfinder Battles subscription today to make sure you don't miss a single figure! The Undead Horde Builder Series is not formally part of the subscription, but subscribers can use their Encounter Pack/Builder Series discount codes to receive a 20% discount on display boxes (the code does not apply to single pack purchases).
That's it for this week. Next week I'll reveal six more figures. After that, we're back to revealing the rest of the Skull & Shackles set!
See you then! I'm off to get in some gaming here at Origins!
Erik Mona
Publisher