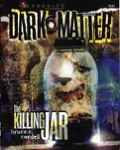 Our Price: $13.95
Unavailable
Alternity Dark Matter: The Killing Jar Print Edition
TSR

An abandoned car, stolen by a desperate thief. A mysterious body, dead of unknown causes. The Point Pleasant mothman sightings of the 1960s. A corporation that introduces revolutionary devices into the American home. Archaic Native American burial mounds and a shaman's lingering curse. Bioweapon...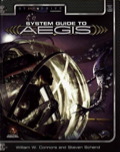 Our Price: $18.95
Unavailable
Alternity Star*Drive: System Guide to Aegis Print Edition
TSR

The Verge is a dangerous place. Piracy, corporate warfare, the bitter rivalries of stellar nations, and an implacable alien menace threaten dozens of worlds and billions of people. But at the heart of all this chaos is a troubled sanctuary: the Aegis system. Dominated by the beautiful water world...