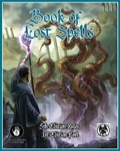 Book of Lost Spells (5E) Hardcover
Frog God Games

Over the ages many spells have languished in musty tomes, crumbling scrolls, and near-forgotten lore. But no more! Our scholars have worked tirelessly to put these bits of arcane knowledge and divine wonder back into the hands of your characters. ... Ask any wizard. There's no such thing as too...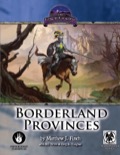 Our Price: $17.00
Add to Cart
The Lost Lands: Borderland Provinces (5E) PDF
Frog God Games






(based on

1

rating)
The Borderland Provinces are balanced on the knife's edge of history, as a decadent, declining empire retreats slowly, clinging to power even as it unravels. ... This book contains the history of the Borderland Provinces region, descriptions of the countries, cities (some with maps), towns,...