Downloads, content, and Additional Resources for your Pathfinder Society Character
In Pathfinder Society your character belongs to a faction—choose yours today!
Organize events, and download resources for use in Pathfinder Society Organized Play
Keep up with the latest news and information in Pathfinder Society every monday.
Welcome to Pathfinder Society Organized Play!
Pathfinder Society Organized Play is a worldwide fantasy roleplaying campaign that puts YOU in the role of an agent of the Pathfinder Society, a legendary league of explorers, archaeologists, and adventurers dedicated to discovering and chronicling the greatest mysteries and wonders of an ancient world beset by magic and evil.
The campaign's home base is sprawling Absalom, the so-called City at the Center of the World, that stands astride the great Inner Sea on the mountain-capped Isle of Kortos. A Pathfinder's adventures explore the dark alleys and political intrigue of Absalom between far-flung travels to the most interesting and exotic locales in the world of the Pathfinder Roleplaying Game.
In Pathfinder Society Organized Play, you play a member of the Pathfinder Society, seeking fortune and glory all over the face of Golarion. At the same time, your character works for one of the competing factions, all with their own motivations and secret agendas.
Play is organized into Seasons, throughout which the actions and achievements of you and your fellow Pathfinders create an ongoing storyline. Each season consists of Pathfinder Society scenarios (short, 4-hour adventures) set in a variety of exotic locations across Golarion.
Join the Pathfinder Society and create your character now!
Gear up for a new kind of adventure with the Pathfinder Society Adventure Card Guild program! If you enjoy playing the Pathfinder Adventure Card Game, and want to play or volunteer in your area, the Adventure Card Guild Season 2, Season of the Runelords, is underway right now!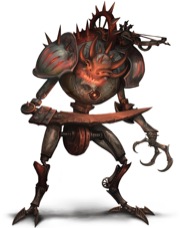 About Pathfinder Society

Pathfinder Society Organized Play is a growing world-wide campaign. Learn more about how to get started and what you can do in the Pathfinder Society! Each character's journey as a Pathfinder takes them on many twists, turns and daring quests, so be sure to check out the faction pages and determine your allegiance today!

Get Involved!

There are many ways to get involved in Pathfinder Society Organized Play. Learn more about volunteering and get in touch with local coordinators in your area (or if there's no coordinator nearby, learn how to get a chapter started), register a character, or create an event on your My Pathfinder Society page.

Products

Here you can purchase Scenarios or Modules for your Pathfinder Society Game (or local chapter), download the Guide to Pathfinder Society Organized Play, or find products that explore the world of Golarion and the Pathfinder Society. New scenarios are available at the end of each month, so check back regularly for the latest adventures!