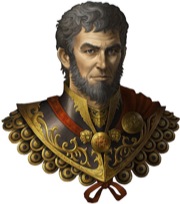 We launched the Year of the Risen Rune at Gen Con in August and are moving quickly into the heart of the season's metaplots with the release of two new scenarios this month. In past seasons, we've moved from completely unlinked scenarios to short three- or four-part story arcs within a larger array of generally unlinked scenarios and then further into seasonal meta-arcs covering an entire year's worth of scenarios. During Seasons 2 and 3, the Year of the Shadow Lodge and Year of the Ruby Phoenix, respectively, we still released several multipart stories within the larger arcs, each with its own series title. We're not doing that this year, though, not because we think there's necessarily a problem with multipart scenarios, but rather because we wanted to try something else out.
Multipart scenarios have always been big hits for players, who like the continuity between adventures, as well as for event organizers who can schedule a whole arc for a gameday or convention to give a bit more cohesion to their event. But for everyone who has given positive feedback about multipart scenarios there's been another Pathfinder Society member who's expressed frustration with needing to play them in order, leveling out of a series' tier, or release of scenarios being delayed by a month (or more, in some cases).
In response to this, we've set the multipart arc format to the side this season and are trying something new—a high-level and a low-level metaplot tied directly to the season's larger metaplot. These adventures will build upon one another in a way more like a traditional campaign but in a way that they can be played out of order or by different PCs without their internal continuity suffering. But for someone playing them in order and with the same character, a clear through-line and progression from the arc's start to finish will become apparent. In both cases, the adventure that kicks off the metaplot will be releasing this month!
Pathfinders of 1st to 7th levels are going to be doing a lot of scenarios dealing with the Aspis Consortium and firmly establishing the Pathfinder Society as a prominent Varisian organization despite the Consortium's longer presence in the region. This metaplot begins with Pathfinder Society Scenario #4-07: Severing Ties, and will conclude in June in a Tier 3-7 scenario we're tentatively calling Rivalry's End. This metaplot is set to bring at least two villains back from previous seasons, though who they are and what roles they're set to play I'm not yet ready to reveal.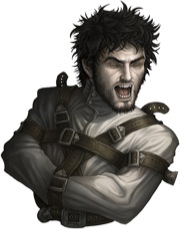 Players with characters in the highest tier of regular Pathfinder Society play will note that every Tier 7-11 scenario released from this month to the end of the season has direct ties to the cult of Lissala, an ancient Thassilonian faith thought lost to time. Over the course of the season, the Pathfinder Society's highest-level field operatives will be sent to investigate the cult, uncover what they're up to, and ultimately face the greatest threat to ever appear in a Pathfinder Society Scenario. We're planting seeds of the final showdown in some of our earliest scenarios of the year, and players who earn special unique rewards will have the chance to use them to make an otherwise epic encounter in July's Tier 7-11 season finale (currently titled The Waking Rune) perhaps a bit more survivable.
What about those PCs who like to adventure in the middle, like Tier 5-9? Well, that's sort of our catchall this season while we put more thematic scenarios into Tiers 1-5, 3-7, and 7-11 and their respective metaplots. Mid-level Pathfinders will get to follow up on a low-level party's discoveries by venturing into a Hellknight citadel, will have the chance to alter the very nature of the Hao Jin Tapestry, and in May, June, and July, take the Pathfinder Society from Varisia into a neighboring nation and from there into Season 5 with an epic discovery!
As the season plays out and folks get a chance to play through these metaplots, please leave your feedback here or on the Pathfinder Society messageboards. Whether you've got a 1st-level neophyte Pathfinder or a seasoned veteran coming up on 10th level, don't miss this month's release of Pathfinder Society Scenario #4-07: Severing Ties and Pathfinder Society Scenario #4-08: The Cultist's Kiss! While you look for a local offering of these events, check out this art to whet your appetite.
Mark Moreland
Developer
Illustrations by Daniel Warren