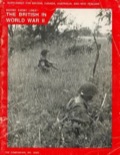 Our Price: $10.00
Unavailable
Behind Enemy Lines RPG: The British in World War II
The Companions

A supplement for Britain, Canada, Australia, and New Zealand ... Includes details and rules for making commonwealth characters, as well as stats for Commonwealth and Italian vehicles and weapons and seven scenarios.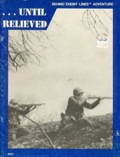 Our Price: $8.50
Unavailable
Behind Enemy Lines RPG: ...Until Relieved
The Companions

The Squad-sized patrol in this adventure is from the 359th Infantry Regiment, currently assigned to the 9th Infantry Division. This is a patrol to break through enemy lines during the evening of 15-16 June, to seize a bridge. ... The Bridge must be seized by the morning of 17 June, and held until...