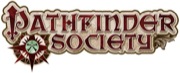 OPC Log—2 Arodus 4716
Hi everyone! Writing to you from the Sagamore Ballroom in the Indianapolis Convention Center. Flew in the night before last from the United Kingdom to start setting up for Gen Con, which kicks off this Thursday. Yesterday morning, the Sag was empty, with three lonely pallets of stuff shipped from Paizo home offices. At its busiest, there were 30ish people bustling around, hanging banners, moving tables, and getting the basics set up.
More Paizo Blog
.
---
Tags: Conventions Gen Con Gen Con 2016 Pathfinder Society Year of the Stolen Storm
---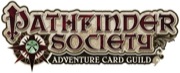 Goblins, Promo Cards, and the Adventure Card Guild
Short blog this week as preparation for Gen Con intensifies! Starting next week, all promo characters will be legal for play in the Pathfinder Society Adventure Card Guild organized play program. This means Ranzak, Ekkie, and Tup will be able to join in the fun at your local game store, convention, or even home play of the various Adventure Card Guild seasons.
More Paizo Blog
.
---
Tags: Adventure Card Guild Pathfinder Society
---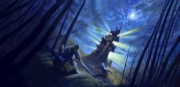 Rolling Up to Gen Con
There's less than a week until the Paizo crew arrives in Indianapolis for Gen Con 2016! If you're heading to the show, stop by the Paizo booth (#103), the Sagamore Ballroom where we'll be hosting the weekend's Pathfinder Society events, or catch Paizonians at a variety of events taking place throughout the show.
More Paizo Blog
.
---
Tags: Conventions Gen Con Gen Con 2016 Pathfinder Society Pathfinder Society Academy Ralph Horsley
---

So Much New Material!
Gen Con is in less than two weeks, and Paizo always pulls out the stops with new publications to wow the crowds in Indianapolis. This year we're bringing a big pile of exciting titles, including Pathfinder Roleplaying Game: Horror Adventures, Pathfinder Player Companion: Legacy of Dragons, and of course the much-anticipated Pathfinder Society Pawn Collection. You'll see even more at the end of August, with Pathfinder Player Companion: Haunted Heroes Handbook, as well as Pathfinder Campaign Setting: Planes of Power, which serves as a key sourcebook for the upcoming Season of the Stolen Storm!
More Paizo Blog
.
---
Tags: Conventions Dion Harris Pathfinder Society Pathfinder Society Academy Sebastian Rodriguez
---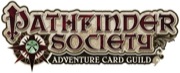 Season of the Runelords—The Story So Far
Time to catch you up on the story so far in Season of the Runelords! (There be plot spoilers below.) While I'm discussing SotRu, allow me to apologize for the persistent delays in its release schedule. We're working hard to improve the process for subsequent products, and the entirety of the season will be available for play at Gen Con.
More Paizo Blog
.
---
Tags: Adventure Card Guild Pathfinder Society Season of the Runelords
---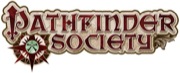 OPC Log—18 Erastus 4716
Wow! We are just over two weeks to Gen Con. Time flies when you're having fun! So many little pieces needing to come together, but we are well on the way. Fingers flying! Ink splotching! Brains whirring! Watch out world!!! Through the combined might of many people here in the office, we are on track to get everything done. Hopefully in time for a good night sleep before we pack up and make the trek to Indianapolis. A huge thanks to everyone here, for getting things done, and to our volunteers that are busily preparing all those things for Gen Con. Speaking of volunteers, if your missing anything like scenarios, badges, or hotel assignments, let me know asap so we can get you taken care of. Let's make it the best four days in gaming!
More Paizo Blog
.
---
Tags: Pathfinder Society
---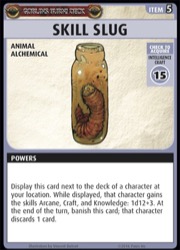 Goblins Again?!
Before I jump into this week's preview of the upcoming Goblins Burn! deck, I would like to mention that several Paizo products have been nominated for ENnie awards, including the Wrath of the Righteous Adventure Card Game Base Set. I encourage you to visit the ENnies 2016 Election page to cast your votes.
More Paizo Blog
.
---
Tags: Adventure Card Guild Goblins Javier Charro Pathfinder Adventure Card Game Pathfinder Society
---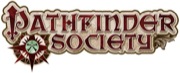 OPC Log—11 Erastus 4716
Good afternoon, Pathfinders! I just got back from northern Idaho, where I went to help clean out my childhood home. Sorting through the stuff brought the memories flooding back—wrapping paper from my childhood, the hand brace my grandfather wore, books I put in storage when I moved to England. The town doesn't look the same with the open fields of my youth replaced by housing developments. It was a relaxing visit, for being lots of physical labor, but now I'm back in Redmond and turning my focus to more Gen Con prep, getting things ready so I may travel to PaizoCon UK, and keeping things moving on getting support out to other conventions.
More Paizo Blog
.
---
Tags: Community Gen Con Gen Con 2016 Licensed Products Pathfinder Society Syrinscape
---

OPC Log—4 Erastus 4716
Hello Pathfinders! I hope this blog finds you hale and hearty, having enjoyed a weekend of sun, and fun. Hopefully, the fun involved some roleplaying, particularly the next installment of the Seeker Arc, #7-26 All for Immortality, Part 2: All the God's Beyond. We are currently busy in the office wrapping up July's adventures, prepping for Gen Con, and generally surviving the chaos of the con season in full gear.
More Paizo Blog
.
---
Tags: Community Dion Harris Ekaterina Burmak Gen Con Gen Con 2016 Pathfinder Pawns Pathfinder Society Year of the Stolen Storm
---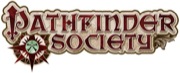 New Adventures to Kick Off Summer
August 4th, the first day of Gen Con Indy, draws ever nearer, so Linda and I are industriously preparing the huge swath of new adventures leading up to and kicking off the new Season 8: Year of the Stolen Storm. Back when I was first pitching the new All for Immortality seeker arc, adding two extra adventures onto the end of the season seemed quite reasonable. Now that Linda and I are in the thick of developing (and writing) these adventures, we sometimes have that moment where we rock back and forth slightly while giggling madly anytime someone asks how things are coming along. I like to explain that we're laughing about the cruel creativity of this month's authors, who have crafted some delightful stories, encounters, and NPCs. Once you see what's coming out this month, I think you'll agree.
More Paizo Blog
.
---
Tags: Ben Wootten Pathfinder Society Sebastian Gomez
---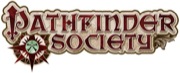 OPC Log—20 Sarenith 4716